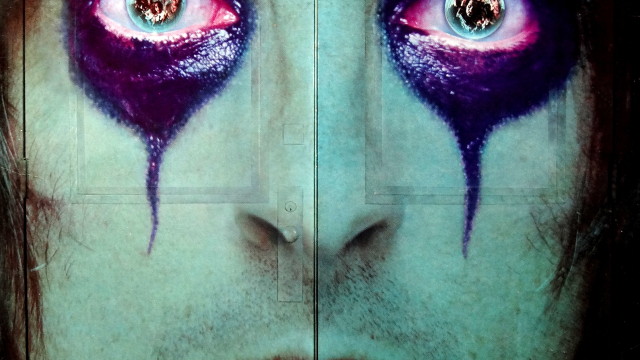 By Jeff Maisey
Jeff, this is Alice Cooper calling," said the voice on my answering machine back in 1998. "I'm really sorry, man, but I'm going to have to push our interview back an hour today. Hope that's not a problem."
I had just gotten home from my day job at the time and was preparing for a scheduled telephone interview with shock rocker Alice Cooper. I was impressed that he, not a public relations person, had been the one to call and announce the delay, which, of course, wasn't a problem. After all, the Coop was one of my all-time favorite rock stars.
I was born on a dead-end street on the very day the world nearly ended at the height on the Cuban missile crisis. There were three other kids about my age on Forest Haven Lane and one of them had older brothers with record collections. I recall at age 6 listing to The Beatles, Stones, Steppenwolf and CCR.  The big kids had long hair. Strings of beads served as a doorway to their bedroom, where a circulating lamp projected colorful peace signs on the walls.
By age 10, however, all that peace and love music went to the wayside when I was exposed to Alice Cooper. I was completely mesmerized. Alice Cooper, a guy with some sort of demented clown makeup, was singing to a boa constrictor and mock hanging himself on stage. The band members were equally weird looking with their long, messy hair, lively onstage antics and outrageous clothes. Then there was Cooper's defiant, sneering voice, a clearly different tone than the harmonies at John, Paul, George and Ringo.
The albums Alice Cooper released from 1971 through 1973 were nothing short of amazing: "Love it to Death," "Killer," "School's Out" and "Billion Dollar Babies."
While I certainly love the major hit songs like "School's Out," "I'm Eighteen" and "No More Mr. Nice Guy," it is the deep, album tracks such as "Halo of Flies," "My Stars," "Ballad of Dwight Fry," "Dead Babies" and "Sick Things" that maintain my respect for his body of work. The percussive intro and stinging guitar that resembles buzzing bees at the beginning of the title track "Billion Dollar Babies" remains a favorite.
Alice Cooper, as you likely know, has released 26 studio and several live albums in a career that spans nearly 48 years. Theatrics remain a vital component to his live show.
I asked friends on Facebook and a few others to share their favorite Alice Cooper song. Here's what they had to say.
"Welcome to My Nightmare"
It's just an awesome track. To get Vincent Price to go along with the whole theatrical thing, he really hit a homerun with that one. I have always been into horror films. Alice Cooper and Kiss always did a great job with the theatrics. Great marketers. – Mike Arlo, WAFX-106.9 FM
"Welcome To My Nightmare" was the original goth. Bauhaus, Christian Death, and the like all owe him a debt. – David Brown, Norfolk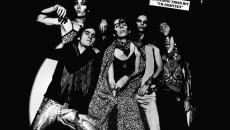 "I'm Eighteen"
First rock concert I ever saw: Alice at the Ritz Theater in Staten Island, 1971. Have to go with "I'm Eighteen." Still relate to the lyrics, though I'm considerably older than 18. Not sure what that says about me, but there you are! – Tom Robotham, Norfolk
I love the tragic, main riff, but the lyrics really nail it for me, especially when I was eighteen. Still a great angst anthem to sing-along with when the world gets weird. – Hal Weaver, Virginia Beach
It was one of the anthems of my high school days.  Even though it was the punk era, this song was something we would play at all the parties.  It was that disillusioned teen theme song! – Dee Larion, Farm Bureau Live at Virginia Beach
I was eighteen when I first heard the song on the radio as 1970 turned into 1971, a college freshman, a devotee of what we then called "hard rock." I knew of the band because they were a Frank Zappa discovery, but hadn't been impressed by what I'd heard. Until this: It rocked, he screamed, guitars blazed, "I'm a boy and I'm a man" summed it up for me and every male my age. And Vincent Furnier, aka Alice Cooper, was a preacher's kid, like me. Cool. – Jim Newsom, Norfolk
"I'm Eighteen" is a quintessential rock song about being young and confused and restless. It reminds me of the Animals, "It's My Life," both in tone and musically. One of Cooper's best vocal performances: "I'm Eighteen, and I LIKE IT!" – Mike Beck, WAFX 106.9 The Fox
"Clones (We're All)"
The "New Wave" Alice was such a departure from anything he did at that point and although he didn't write the song his version has always been a favorite. – Dave Taylor, FM99/WAFX The Fox
"School's Out"
Just hearing it brings back summer fun memories. It's a classic: "No more pencils, no more books, no more teachers' dirty looks."  Who wouldn't want to return to such simpler days?! – Carol Commander, FM99/WAFX The Fox
"School's Out" because I remember blaring it on Mom and Dad's victrola after high school graduation with the front door open and singing and thinking "that's right" it's over! – Elena Montello, Norfolk
My friends and I would sing this at the top of our lungs on the last day of school every year when we were little kids. – Annie Johnson, Newport News
Having heard him from the beginning, I have to admit that "Schools Out" was the one that always had me pumping in concert. Incredible assortment through the years though. – Barry Scott, Norfolk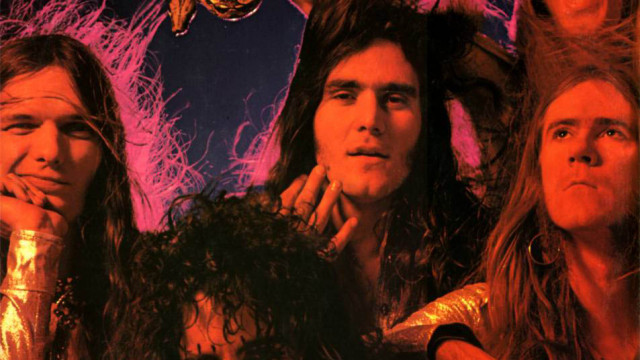 "Halo of Flies"
Nrilliant lyrics: "I crossed the ocean, where no one has seen, I put a time bomb in your submarine." Classic Rock anthem. – JD Silvia, Chesapeake
"Elected"
The poppier political-protest bookend to Lennon's "Gimme Some Truth." – Scott Mackey, Norfolk
"Elected" from "Billion Dollar Babies." I was in a cover band back in the seventies and we covered this album cut. We wanted to play something from Alice Cooper that was familiar but not a monster hit. I never get tired of this song. – Martin Snead, Vinyl Daze Records, Virginia Beach
"Hello, Hurray"
One of his best openers. I always loved the middle 8. God I Feel So Strong! – Steve Archer, Norfolk
The most appropriate first song by any legendary rock star. This song sets the tone for the brilliance about to be experienced in an Alice Cooper concert. The theatrical genius and compelling front-man prepares the audience for a wild ride. – Vince Thomas, Norfolk
"Black Juju"
It would have to be "Black Juju" from "Love it to Death" just for when the song starts over at the end. It just sounds like pure hell! – Vic Demise, Norfolk
"Cold Ethyl"
The idea of a song about necrosexuality back then was amazing! – Steve Reel, Portsmouth
Because when I was a kid I could not stop thinking about how morbid it was. Now it seems like a nursery rhyme compared to today's standards. – Paul Johnson, Waxing Poetics guitarist
"Under My Wheels"
I was lucky enough to see Alice Cooper in 1972 at William and Mary Hall. Whenever I hear the tune "Under My Wheels" it takes me back to that show. – Barry Friedman, Birdland Music, Virginia Beach
"Under My Wheels." Heard it when I was like 10 years old and it sounded like rock 'n' roll; unlike so much else at the time. I liked it a lot better than the hokey "Welcome to My Nightmare" stuff. Still do. – Michael Davye, Alexandria
No doubt, high energy rock and roll. Could always count on those guys coming to Scope or Coliseum once or twice a year to shock the bejezus out of us with their theatrics. – Mike Hilton, Suffolk
"No More Mr. Nice Guy"
I would have to say my favorite Alice Cooper song is "No More Mr. Nice Guy"… classic '70s guitar rock riffs throughout the song, and savagely performed lyrical content that just seemed to reach out and grab me through the speakers; plus the dynamics in vocal range of Alice's delivery of the hook –"No More Mr. Nice Guy, No More Mr. Cle-e-e-ean." – Ted Dean, Virginia Beach
"Caught in a Dream"
"I'm Eighteen" was the break out single from the "Love It to Death" album, but this one won me over. Glen Buxton was an early influence for me on guitar. – Steve Athey, Skinnies Records, Norfolk
"Easy Action"
From the "Easy Action" LP, it was punk before punk was cool. Plus the first two LPs to me were the best. But nobody knew him until the LP after that. – Bill Bradshaw, Portsmouth
"Steven"
To this day that song still haunts. It wasn't the "campy" over the top silliness of so much of his stuff, it was just dark and haunting. – Bob Huppert
"Muscle of Love"
It featured Zeppelin-like drumming from the fabulous Neil Smith. I love the line "Holy muscle of love, must be a gift from above." It leaves you to wonder is Alice talking about ones' private parts or the heart? Probably more of the first, and less of the latter. – Michael Bennett, Portsmouth
"Refrigerator Heaven"
It being my first album I bought with my own money, "Billion Dollar Babies." I think I was 16 or 17 at the time, and then proceeded to buy every Alice Cooper album I could get my hands on! Being a bass player, listening to Dennis Dunaway was a huge influence in my musical growth. As for my favorite Alice Cooper song, "Refrigerator Heaven" comes to mind but, man, my brain scrambles to pick a fav! – William Frye, Virginia Beach
"Blue Turk"
"Blue Turk" from the "School's Out" album. It's as close to jazz as Alice Cooper ever got. An amazing piece of music that not only shows Alice's lyrical genius, but really shows the original Alice Cooper Band's versatile song writing abilities. – Randall Felton, Portsmouth
"You and Me"
It was different than all the others a blue collar love song for modern times. – Mitch Kirsner, Fantasy, Newport News
"Teenage Frankenstein"
It came out when '80s metal was at its peak.  Several years prior to that, he was doing some weird, almost new wave stuff that didn't suit him.  This song was Alice embracing his inner "hair band" and I loved it. – Chuck Clooney, FM99
All
I like them all. I saw him in Cleveland at the Rock & Roll Hall of Fame Award Show. Talked a little about Gene. Pretty nice guy. A cool dude. – Dickie Harrell, drummer, Gene Vincent & His Blue Caps
Alice Cooper
With Motley Crue
August 20
Farm Bureau Live at Virginia Beach